What to look out for
Scams come in many forms; uninvited contact is received by email, letter, and telephone or in person making false promises to con victims out of money. There are many of these sorts of scams but some of the most common are fake lotteries, deceptive prize draws or sweep stakes, clairvoyants, computer scams, and romance scams. The criminals attempt to trick people with flashy, official looking documents or websites, or convincing telephone sales patter, with the aim of persuading them to send a processing or administration fee, pay postal or insurance costs, buy an overvalued product or make a premium rate phone call. Doorstep scams are crimes carried out by bogus callers, rogue traders and unscrupulous sales people who call, often uninvited, at people's home under the guise of legitimate business or trade.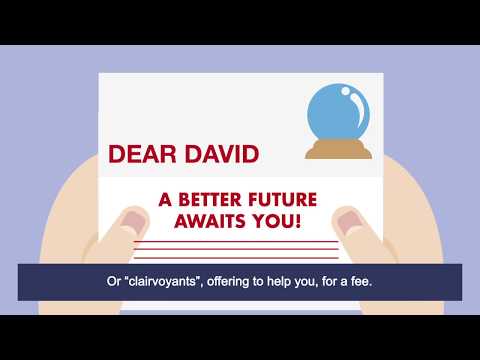 A short video about Scams.
A video produced by Kent Trading Standards on Rogue traders and the effects it can have on its victims.